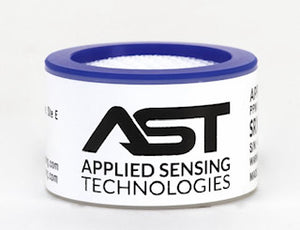 REPLACEMENT SENSOR FOR ....
Teledyne B-2C-XL
AII Model PSR-12-223
SRX-MT22-XL PPM O2 sensor is replacement for Teledyne B2C-XL and AII PSR-12-223 PPM O2 sensor. Its extremely smooth sensing cathode surface produces excellent signal stability. Proprietary electrolyte formulation enhances sensor performance at extreme ends of recommended temperature range. Coiled shape anode eliminates the possibility of air bubble entrapment in typical crushed Pb granules anode thus resulting spike free oxygen signal. Sensor is designed, developed and manufactured in the USA.