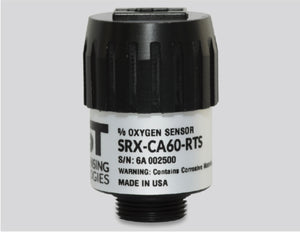 REPLACEMENT SENSOR FOR ....
Analytical Industries Inc. GPR-11-60-RTS
THIS IS A REPLACEMENT SENSOR FOR THE AI-3000 OXYGEN ANALYZER.

AST Model SRX-CA60-RTS % Oxygen Sensor is a galvanic type micro fuel cell as replacement to AII Model GPR-11-60-RTS industrial % oxygen sensor. It offers fast response yet 60 months expected operating life. Sensor is designed, developed and manufactured in the USA.