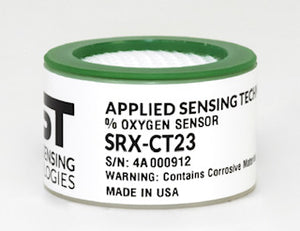 REPLACEMENT SENSOR FOR ....
Teledyne B3
Analytical Industries Inc. PSR-11-23
GE OX3
SRX-CT23 Oxygen Sensor is a drop-in replacement for Teledyne B3. Its proprietary electrolyte formulation ensures full utilization of Pb anode, thus providing longer life without signal drift and minimizing periodic calibration requirement. Sensor is designed, developed and manufactured in the USA.